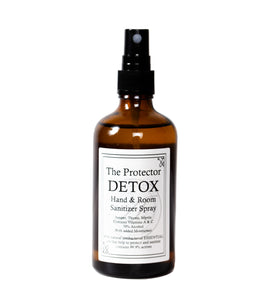 Hand and room sanitiser
A unique all-in-one natural anti-bacterial Essential Hand & Room Sanitiser with natural detox essential oils that have been used for centuries to protect, heal and fight against viruses and bacteria.
Moving away from the chemical scented hand sanitisers that leave your skin feeling dry and dehydrated, we have created an all-in one dual action Hand and Room Sanitiser spray, that smells fabulous, frees hands from 99.9% of germs and bacteria and at the same time leaves your skin feeling soft and nourished giving a finishing moisturising and hydrated glow. This hand & room sanitiser is softly scented with Juniper, Thyme and Myrtle.